MicMol THOR X Reef Led
Power to change everything. We inspired by THOR's Hammer to design the G4 Aqua mini and Aqua Pro Series, his invincible body and unlimited power make the owner extremely powerful. Let's see how amazing is it.
Perfect octagonal diamond. THOR is made from a whole piece of aluminum block, from the outside to the inside. It has a diamond cutting process and a perfect octagon diamond shape. The design feels straight into the eye.
With great spectrum comes great power. THOR elevates the lighting to a whole new level of performance and adjustability. With the latest CREE LEDs and array, THOR reaches new heights in spectrum performance. The thousands adjust way by the smart controller, that means more power for what matters most: creating amazing HD full spectrum.
MicMol WiFi Control APP
represents a fundamental redesign of lighting control. From the devices manage and lighting effect setting, every detail has been thoughtfully considered. MicMol's light has always been a uniquely product. And now it's even more powerful. WiFi router to be bought separately.
Smart Controller – iMOS 3.0
The Smart Controller was upgraded to iMOS 3.0 now, It's come with abundant settings: the Clock, Auto mode, Manual mode, Lightning, Demo with 3 channels. The Auto Mode come with 6 timer points (dawn, sunrise, midday, sunset, dusk and night), the smooth gradient is very smart to simulate the natural lighting effects which make your tank very colorful and vivid.
The Control system will gradually ramp the intensity of LED between set points.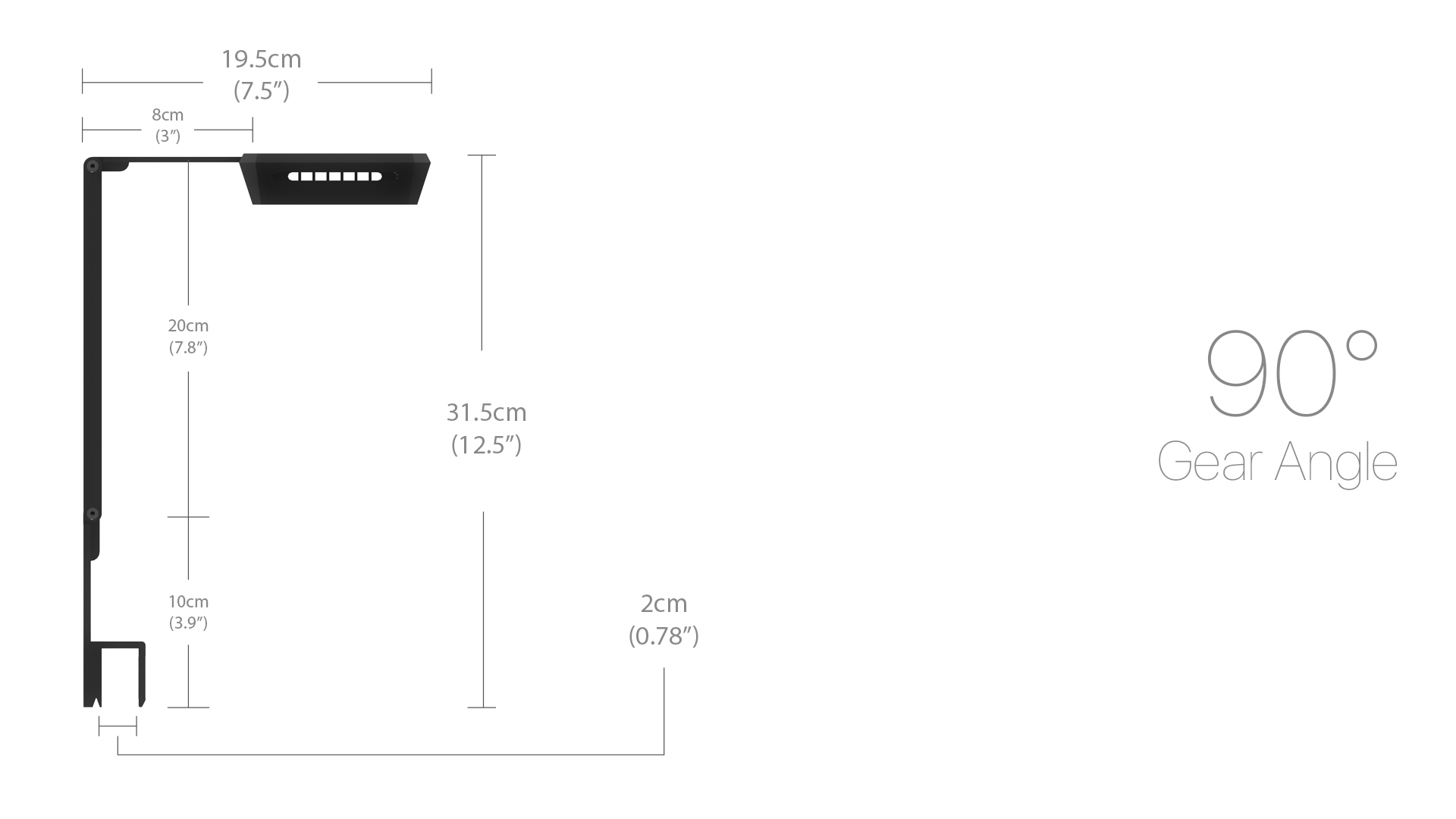 The Pro Stand – Adjustable Bracket. It's a beautifully designed stand that's adjustable, so you can select just the right angles for cover your tank. The stand has gearwheel inside which have 4 angles for adjust. The gearwheel makes it super easy to adjust the height of the stand, and suit for most of aquarium tank.
THOR X
Item No.: G4-TX
Power: 120W
LEDs: 42pcs High Intensity 3W CREE LEDs
Size: 280X115X28mm (11″x4.5″x1.1″)
Shipping Weight: 2.5kg (5.5pound)
Packing: 290x125x85mm (11.5″x4.9″x3.3″)
PSU Regulatory Compliance: UL, CE & RoHS
THOR X Coverage
THOR X 1 PC : Min: 300mm (12″) ~ Max: 900mm (36″)

Led Specifications:



Spectrum: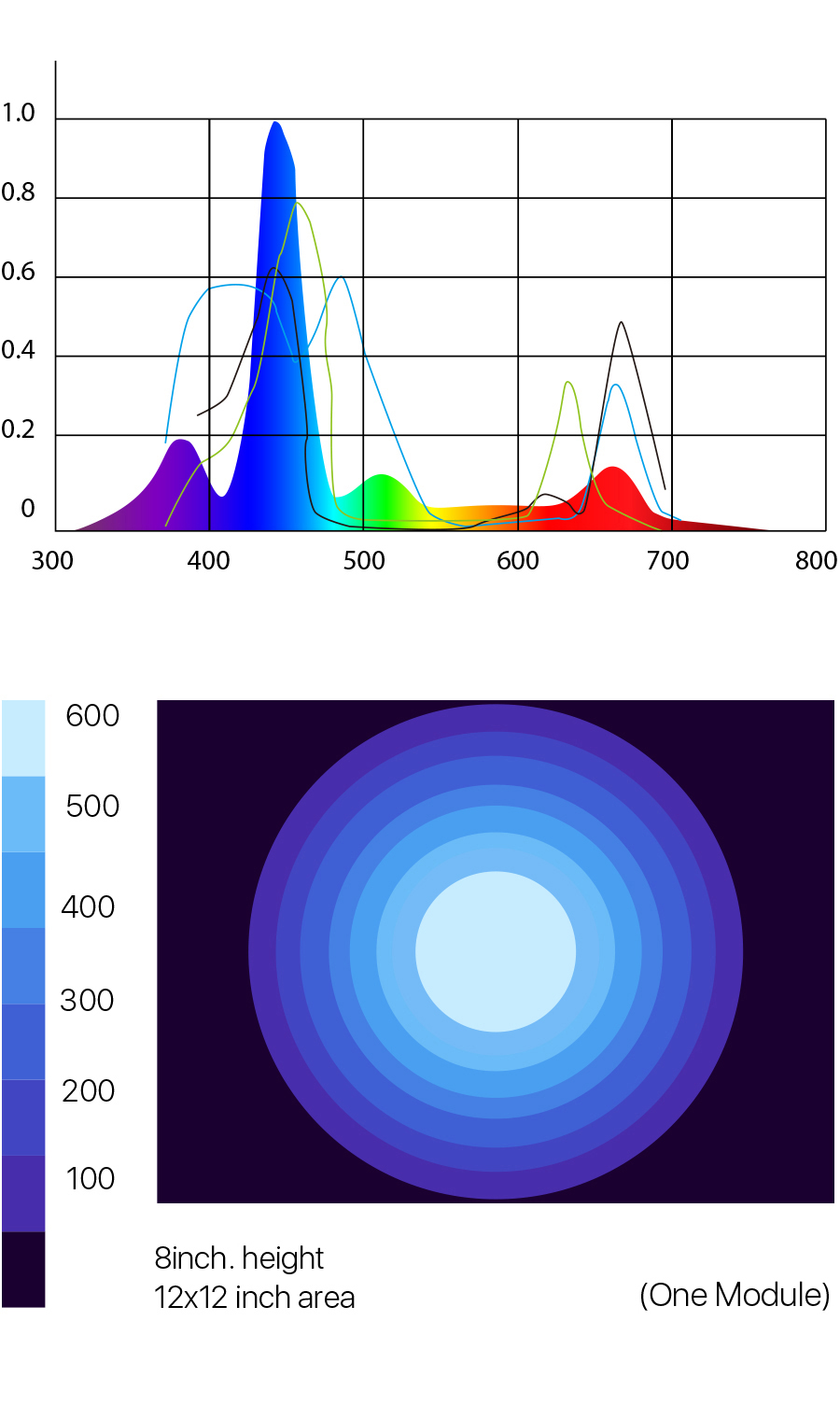 What's in the Box
G4 THOR X
Pro Stand
Hanging Kits (optional)
Smart Controller
Connect Cable
Standard Power Cord
Power Adapter
Tool Sets
Printed Instructions